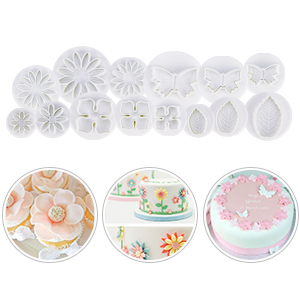 Enjoy the Craftmanship
Enjoy the time of craftmanship and be yourself.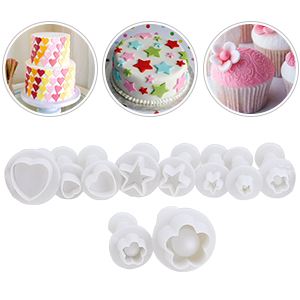 47-Piece Fondant Tools
Discovering in our shop, Sedhoom 47-Piece Fondant Tools have plenty of different fondant cutters, such as flowers, leaves, stars and so on, which can meet all your needs.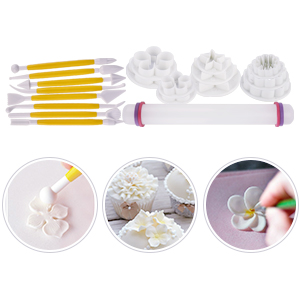 Make Cake Decorating Successfully
Although the handling of fondant requires some practice, beginners do not need to be afraid as with the help of the Sedhoom fondant cutters, you are able to make the fondant cake decorating easily and successfully.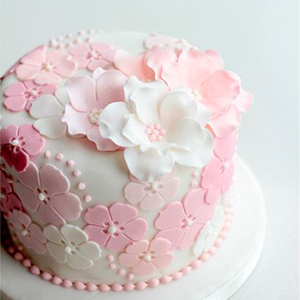 High-quality Fondant Cutters can be Gifts as well as Personal Use
There is a beautiful and unique designed box for Sedhoom Fondant Tools, which makes it simple but fashionable for presenting as a gift for your beloved.
With 36 icing plunger cutters (also call it fondant cutters set, fondant cake cutter moulds or fondant icing cutters, sugarcraft tools kit) and 8 pieces modeling tools, you can be a cake master by creating different cake patterns like flowers,leaves, butterflies and stars.
You will enjoy the fun of DIY you own cakes. Sedhoom 47 pcs Fondant Cutters Tools are especially designed for you to make a beautiful cake decorating.
Notices
Do not clean fondant cutters tools and other accessories under the water above 176℉. The 8-piece modeling tools are sharp. Please be careful when using them.
Choking hazard. Please keep these cake decorating tools away from children.
If you find any fondant cutters parts have been missed or damaged at the first time you open the package, please feel free to contact Sedhoom.