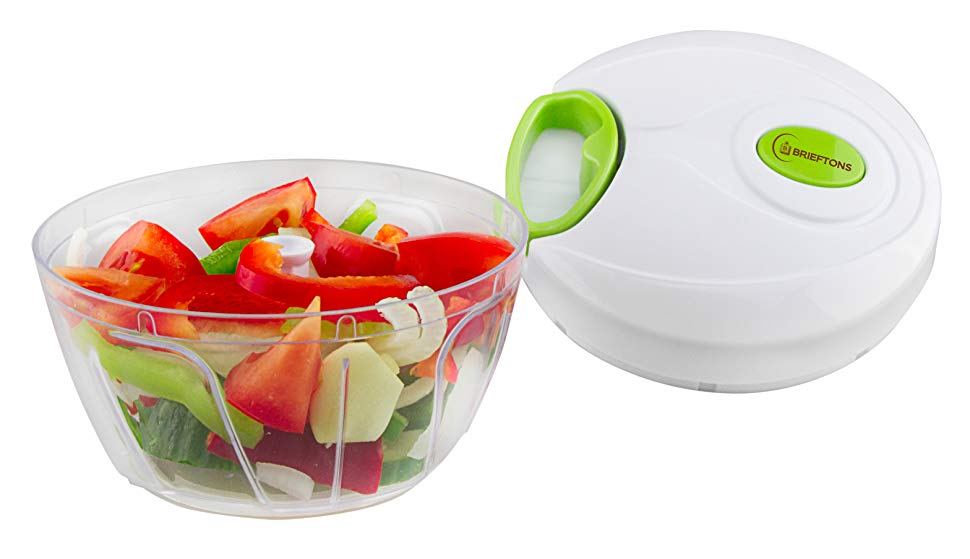 Ever wished there's something that can take the hard work out of chopping vegetables and fruits? Or ever wondered how to NOT get watery eyes while cutting onions?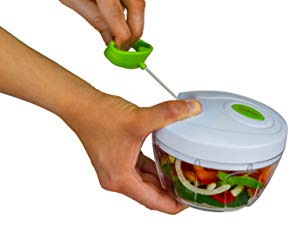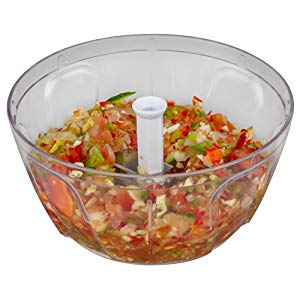 If so, the Brieftons Food Chopper is your answer!
This versatile tool makes quick work out of tough cutting tasks, and it's so easy to assemble, use and care for.
And if you hate getting watery eyes when chopping onions, this will solve it all for you. With the lid on top and onions inside the bowl, you can effortlessly chop away without them making your eyes water.
It is the quick and easy way to chop fruits, vegetables, nuts, and herbs or create fresh salsas, pestos, coleslaws, salads in just seconds.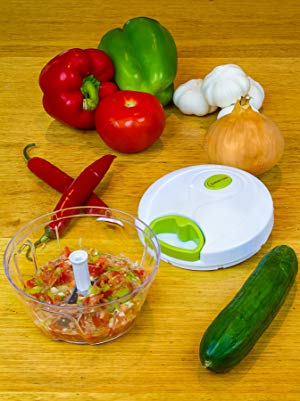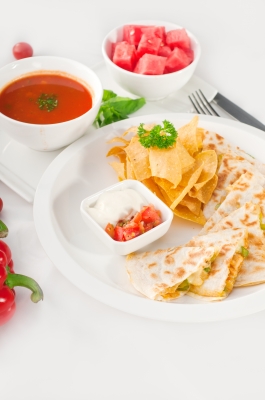 ✓ Powerful & Versatile: Perfect for slicing vegetable salads, chopping nuts, herbs, veggies, pesto, hummus, salsa, guacamole, boneless meat, and more.
✓ Compact & Safe to Use: 3 cup capacity. Great for small kitchens, RVs, travel and camping. Made from BPA-free plastic.
✓ Easy to Clean: Blades and bowl are top-rack dishwasher safe. Components come apart for easy cleaning.
✓ Convenient: Makes food preperation fun and easy. Just pull the cord a few times to to chop/mince/blend your ingredients.
✓ Designed for a Perfect Chopping Job: Features sharp stainless steel blades for fast chopping, comfort soft grip lid, anti-skid base, easy pull cord, large handle for easy leverage.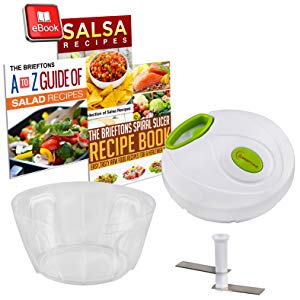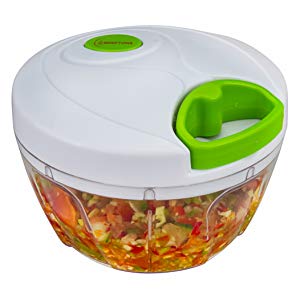 ✓ A 3 cup capacity bowl
✓ Lid with a cord pulling mechanism
✓ Cutting rotator with 2 ultra-sharp stainless steel blades
✓ 3 downloadable Brieftons recipe ebooks with great recipe ideas you can use right away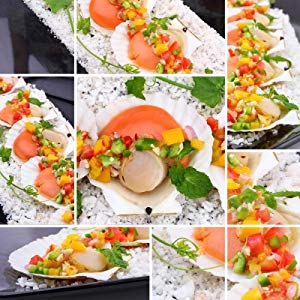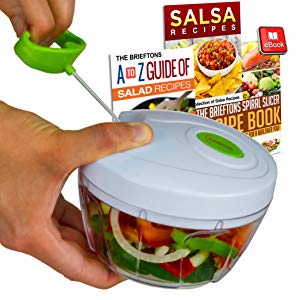 With so much to do during the day, cooking needs to be done fast. With its ability to make cooking quicker, easier, safer and more fun, the Brieftons Food Chopper is a versatile and indispensable kitchen tool you will want to have on your kitchen counter at all times.