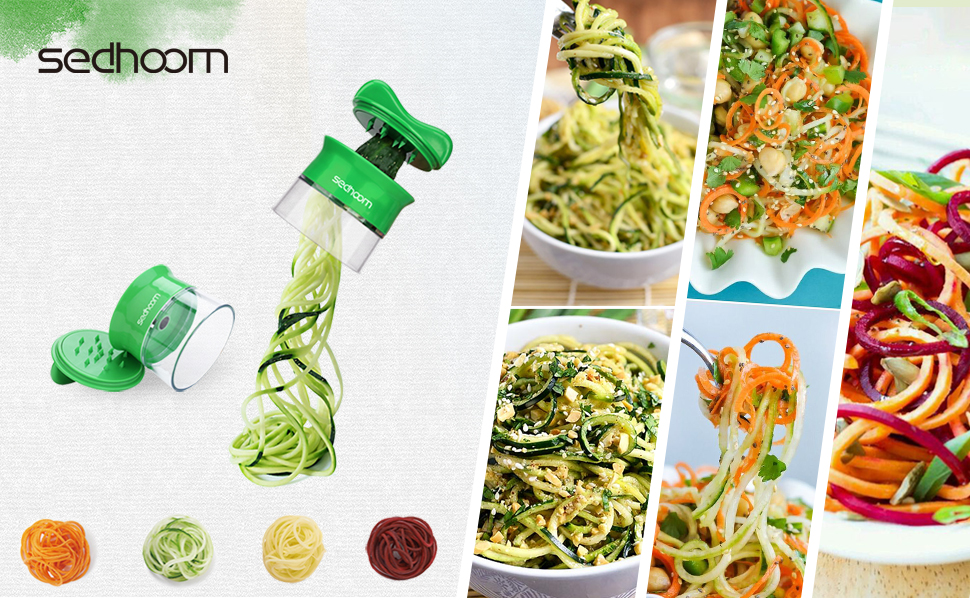 Sedhoom spiral cutter is a practical kitchen helper that
can make delicious vegetable spaghetti for people who want a healthy diet!
You can taste carrot noodles, cucumber noodles or cucumber noodles at home at any time. A wonderful vegetable spaghetti cutter or carrot grater!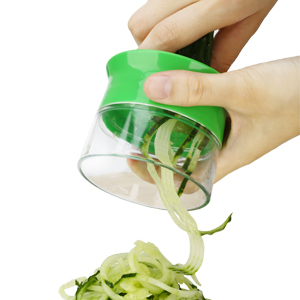 Smaller but easier to use
Our manual spiral cutter is for vegetables or fruit of different lengths or rounds.
You can taste delicious vegetable spaghetti in just three steps.
Step 1: prepare and wash fresh vegetables.
Step 2: remove the top and bottom of the vegetables.
Step 3: Put the vegetables against the blade of the vegetable slicer and cut clockwise.
Note:
Sedhoom spiral cutter has a plastic cover. If the vegetables are shorter, you can continue to cut with this practical cover.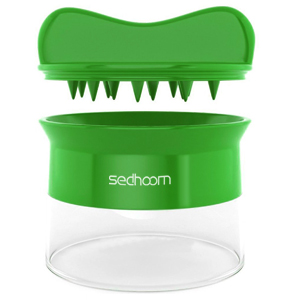 A tatements
Do not clean it in water whose temperature is above 176 ℉.
To avoid danger, keep it out of the reach of children under 3 years.
We do not recommend using vegetables that are too hard or too old.
Scope of delivery 1 * Sedhoom spiral cutter 1 * instruction manual