Bullet Points:
1.NOISE REDUCTION:Low noise, high efficiency. Foam maker for coffee.
2.UPGRADED DESIGN:With a double spring whisk head, more powerful and efficient to work. A nice coffee frother.
3.EASY TO USE:Simply press the button on the top once, the item starts working. No need to hold the button all the time.
4.EASY TO CLEAN:Made of high quality stainless steel and ABS food-grade plastic. Detachable whisk head, easy to clean.
5.GUARANTEE: We stand behind our products 100% with a 12-MONTH warranty. We do offer a 30-DAY money-back guarantee on all orders to allow you to test the suitability of our product. Feel free to contact us if you have any issues with the product. Please refer the User Manual before use.
Sedhoom makes differences in electric milk frother design!
While there are so many similar products of other brands, we found they are usually just common coffee milk frothers. We had tested few of handheld milk frothers. Unfortunately we found they are usually too weak to work if customers want to froth a large amount of milk. Sedhoom refused to be the same! Our electric milk frother has a double spring whisk head, which will be more efficient when you want to froth a large cup of milk! We have also prepared the standard whisk head (single-spring) in the package for you to froth a small cup of milk. It's a great foam maker for coffee!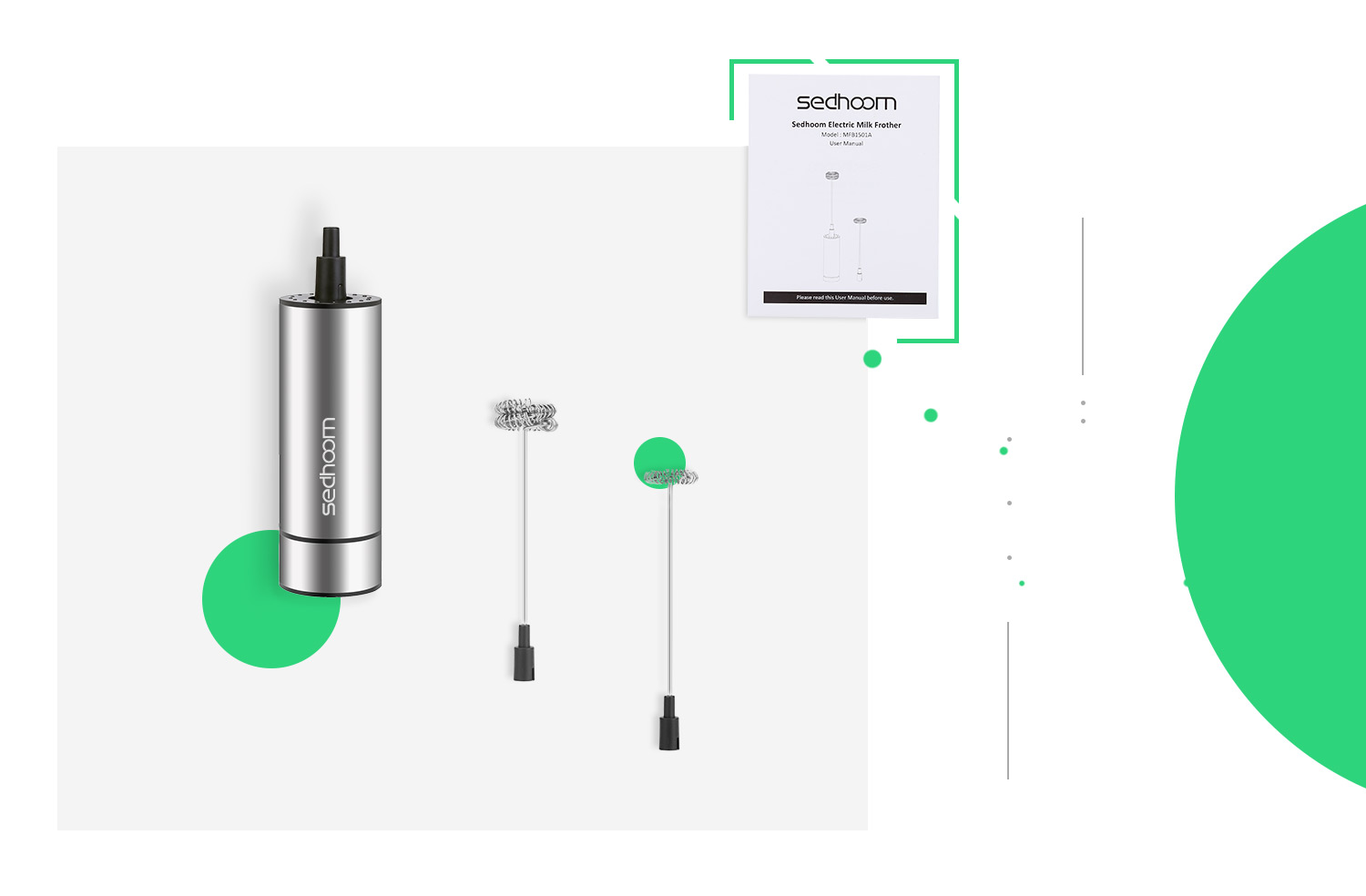 What Does Sedhoom Care?
Rather than earnings or profits, our biggest concern is customer's shopping experiences. Your satisfaction is the source of energy for the growth of Sedhoom. Feel free to contact us if you have any issues with the product.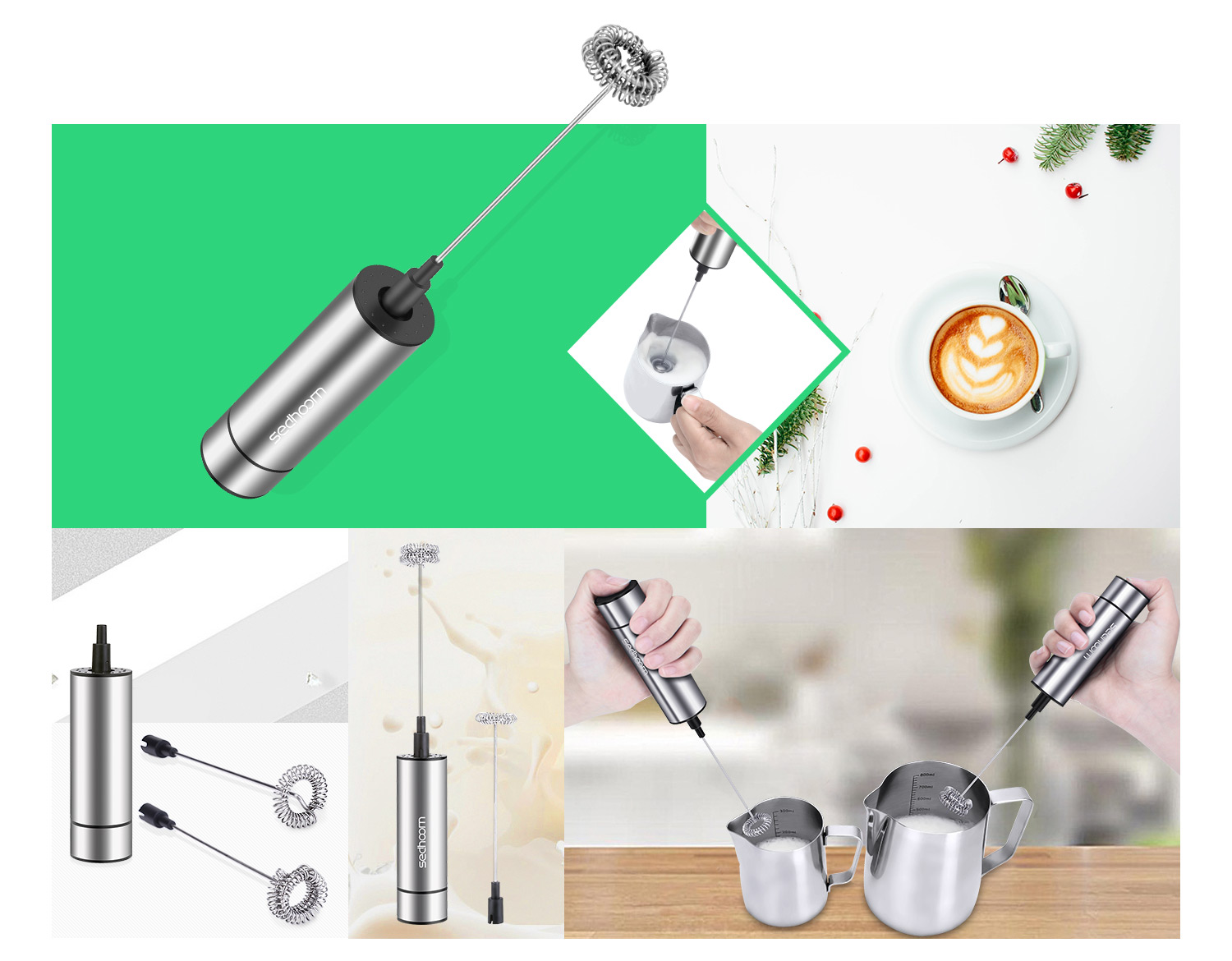 Note
Do NOT dip the product into the water. Only the whisk head can be washed. Whisk head has to be dry when you install it into the body.
Do NOT use the product around the flammable or explosive gas.
Only for indoor use.
Keep the product away from children.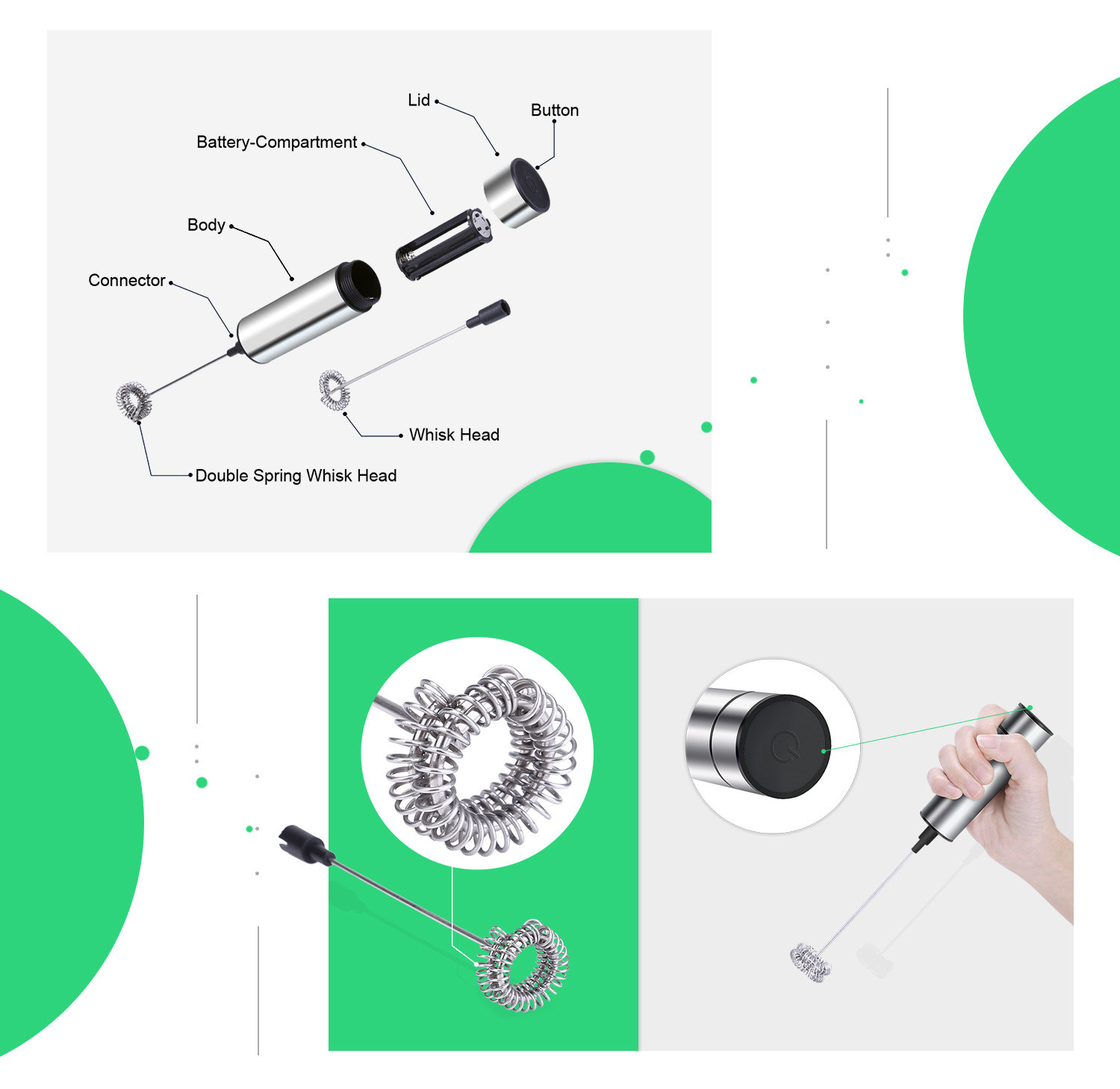 Package includes
1 x Milk Frother main unit
2 x Whisk Head
1 x User Manual
Country: Germany Video link:
Country: Spain Video link:
Country: Italy Video link:
Country: Japan Video link:
Country: United Kingdom Video link: