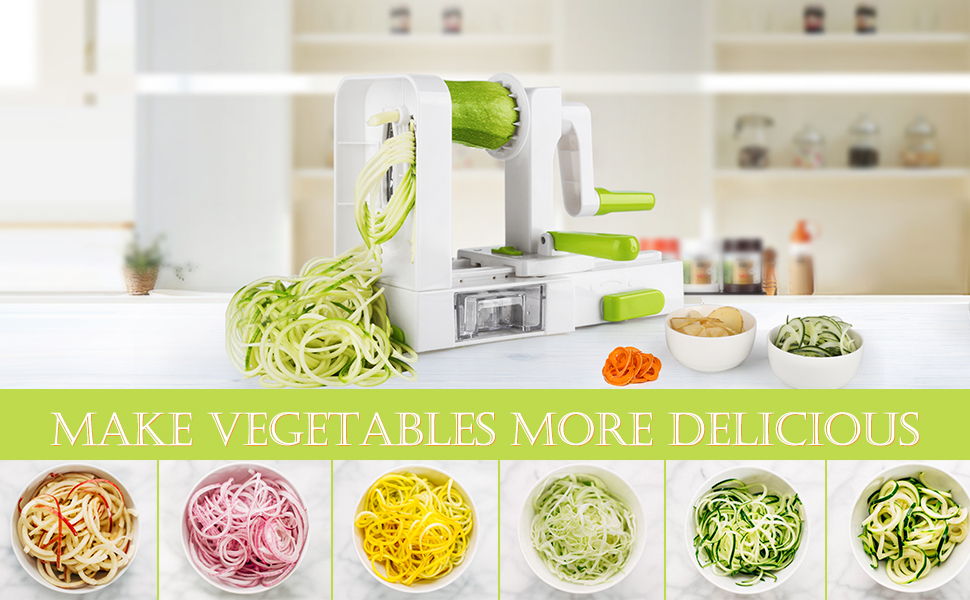 What Does Sedhoom Care?
Rather than earnings or profits, our biggest concern is customer's shopping experiences. Your satisfaction is the source of energy for the growth of Sedhoom.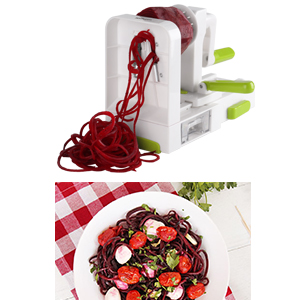 Sedhoom makes differences in the whole design.
Safe and reliable: we have added a suction cup under the vegetable spiralizer, which can easily stand on smooth surface and be stable when spiralizing.
Small and convenient: Sedhoom vegetable spiralizers are foldable that saving the space. They can be folded to half the normal size and the blades are stored in the blade box. You can easily store them in anywhere you want.
Simple and flexible: This spiralizer offers 5 different types of blades for the options. You can choose the blades you need and spiralize the food with the shapes you like.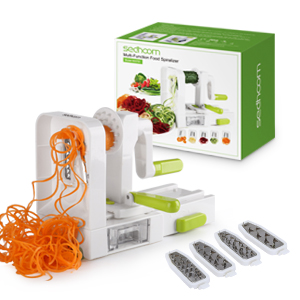 Notes:
 The blades are extremely sharp, please be careful when in use or while cleaning them.
 Please be sure that the food is centered and securely fastened onto the Spike Food Holder for the best results.
 Please clean the vegetable spiralizers before and after use. Adding some peanut oil will help you clean the spiralizer more throughly if got colored by vegetable juice.
 Please keep the spiralizers away from the fire or high temperature.
 Please keep the spiralizers out of reach of children.
Package Contains:
1 x Food Tank
1 x Crank Handle
1 x Spiked Food Holder
1 x Blade Box including 4 Blades
1 x User Manual